Aside from seeing the car in person, this is one of the best looks you'll get at the 2015 Mustang GT.
Check out the full gallery below, courtesy of Ford Social. The time has come. For those who don't wish to reserve judgement until they see the car in person, what do you think? Is Ford's newest ponycar–the 50th rendition of the Ford Mustang–worthy to carry the legacy of 50 years of inspirational styling and groundbreaking performance? Let Ford know how they did and vote!
Note: There is a poll embedded within this post, please visit the site to participate in this post's poll.
Check out the additional 2015 Mustang galleries and sound clips as well as AmericanMuscle's exclusive coverage of the entire reveal. Click below for more photos and quality videos:
2015 Mustang GT Specs, Overview & Driving Video
EXCLUSIVE: AmericanMuscle reveals the 2015 Mustang Early at Good Morning America in NYC
5 things you can expect from the 2015 Ford Mustang
2015 Mustang GT Cursing Screenshots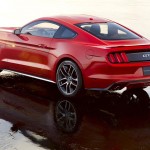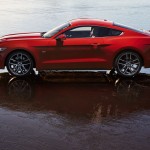 Source: Ford's facebook page