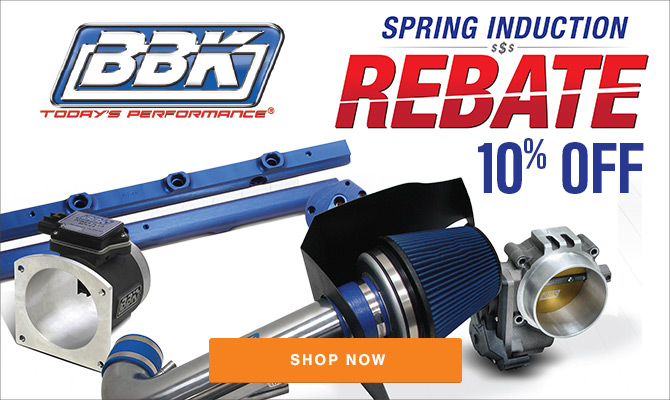 With the warmer weather comes new mods, and what better way to mod then with awesome parts from BBK? BBK is an industry leader in Mustang performance and is running an amazing offer from now through June 30th, 2015!
Shop BBK's selection of Mustang parts and receive 10% off your order by filling out this rebate form!
Don't let this offer pass you by; shop for BBK parts today!